Wildebeest Eco Camp - Langata next to Nairobi

Next to Nairobi, we have a new destination for you. The new Wilddbeest Eco Camp is the ieal place for an stop over on your KIWARA safari. At Wildebeest Eco Camp, everyone can spoil themselves and afford a little luxury. So why not indulge in a uniquely African experience, and the distinctive comfort of a beautifully-appointed luxury tented camp.

Conveniently positioned in beautiful Langata, it is possible to enjoy the best of both worlds – being close to major tourist attractions, Nairobi National Park and Galleria Shopping Centre, with good transport links to the city centre as well as both the domestic and international airports.

Wildebeest Eco Camp is a great base in Nairobi to travel within Kenya or East Africa. But don't be too keen to move on, there are loads of great things to do if you want to spend a couple of days Nairobi.

You can visit the baby elephants at the Sheldrick Elephant Orphanage (from the BBC's Elephant Diaries), hand-feed or even kiss a giraffe, or visit the farm of Karen Blixen, famous from the book and movie 'Out of Africa'.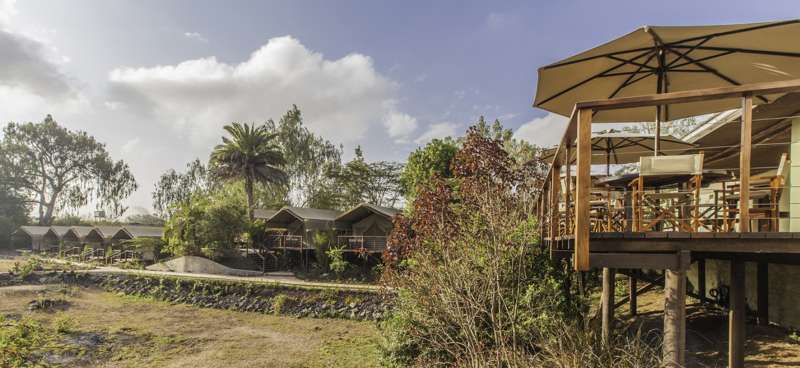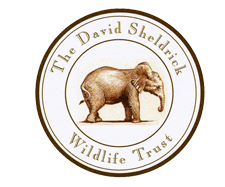 © 2015 www.safari-wangu.de
Kiwara Safaris Ltd.
Kenya
Inh.
Margit Ruggieri
Trevor Jennings
___________________
booking contact
Jörg Reinecke
Tel.: 0049(0)5822 2992
E-mail: kiwara@private-safari.com

Wildebeest Eco Camp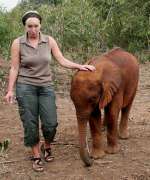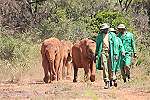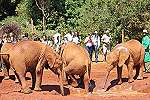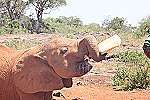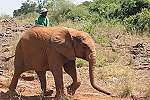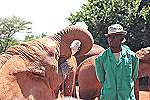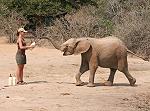 meeting elephants
You tube Video