Sentrim Amboseli Camp

Sentrim Amboseli's location deep inside the reserve guarantees close encounters with the park's renowned elephants. Also happily roaming the grasslands are buffallos, wildebeast, zebra, giraffes, impalas and several predators. Located 280 kilometers south of Nairobi and 260 kilometers north of Mombasa. During the wet season, the rains flood the lake bed and the surrounding area.

Though, this plentiful water does not sustain a rich vegetal variety. The cause is the high salt deposits in the lake bed, which the flood dilute and disperse hindering plant growth. For this reason few trees grow in the park, only small patches of acacia and some palm trees far off the lake. Contrariwise, salt-rich pastures grow and are very appreciated by the herbivores. Despite the first impression of a dusty and arid land, actually Amboseli is overflowing with water all the year round, but under the ground.

The snows of Kilimanjaro melt and flow downhill, soaking the porous subsoil layers of volcanic rocks. Waters converge into various underground streams, that rise in two clear water springs in the center of the park and ooze from down under in several points giving birth to large marshes like the Loginya Swamp, in which papyrus grow and elephants, hippos and buffalos find their particular spas, together with their accompanying cattle egrets

This luxurious tented lodge offers 60 modern tents with a private view onto Mt. Kilimanjaro. The spacious tents boast the very latest in luxury camping with soft beds, an ensuite bathroom with a steaming hot shower. The bathroom also offers a washbasin and flush toilets. In the tent, we provide coffee and tea making facility, fridge, fan, hair drier and Electronic safe deposit boxes.

The camp has a main dinning room, but meals can also be enjoyed at your private veranda; as well as a spacious lounge and bar area. Surrounded by a shady sunbathing area, is our swimming pool and jacuzzi - a welcome site in this arid land.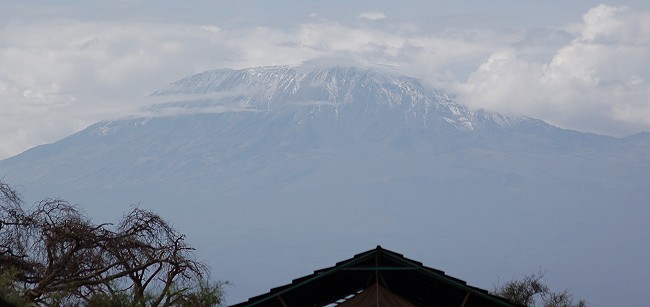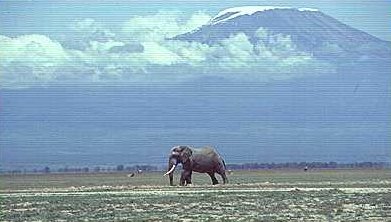 © 2015 www.safari-wangu.de
Kiwara Safaris Ltd.
Kenya
Inh.
Margit Ruggieri
Trevor Jennings
___________________
booking contact
Jörg Reinecke
Tel.: 0049(0)5822 2992
E-mail: kiwara@private-safari.com

Sentrim Amboseli Camp