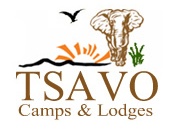 Ngulia Camp Rhino Valley Lodge

Set against the backdrop of the rugged but scenic Ngulia Hills, Rhino Valley Lodge offers the most idyllic view of the pristine Tsavo West National Park, which teams with nature's wildlife – the lion, buffalo, elephant, cheetah, leopard, hippo, rhino and thousands of savannah wildlife. These can be viewed all year round the verandas of the camp's bandas as they frequently go to the water pond just a few meters below the camp.

Located 40 km from Mtito Andei Gate, Rhino Valley Lodge is an unrivalled haven for those who love nature and a perfect retreat in the wild. The nights have their own unique ambiance, a pot-pourri of hundreds of different animal, birds and insect noises. The camp is designed to blend with the surrounding vegetation and landscape. From a distance, one may be forgiven for mistaking it for one of Ngulia Hills rock outcrops.

The Lodge has six self-catering bandas, six standard rooms, 10 luxury rock rooms and a camp-site constructed to meet the needs of the discerning traveler. The rock room is one of the most unique 'caveman' indulgences you will not find anywhere else in the world. In fact, it's an experience of a lifetime!

The self-catering bandas tastefully furnished with rugged twin beds, a well-equiped kitchenette, and a complete bathroom suite will provide with the comforts of home away from home.
The camp has modern gourmet restaurant with an elaborate menu specifically designed for those who love the out outdoors. It also prides a well stocked 'tree bar', another extra-ordinary experience under wide starry tropical skies and in the warmth of a campfire. The camp is lit by a super-silent generator that comforts to stringent international wildlife and environmental requirements.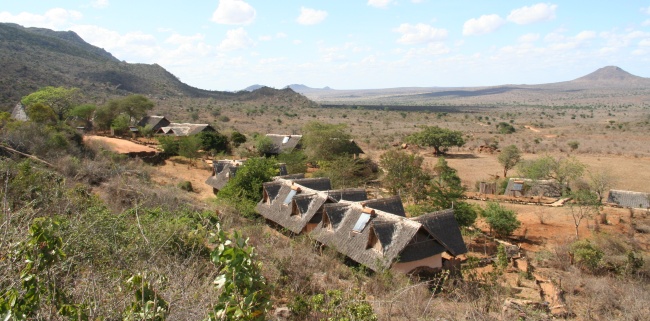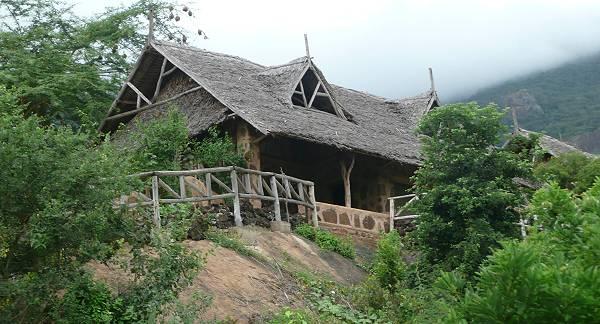 © 2011 www.safari-wangu.de
Kiwara Safaris Ltd.
Kenya
Inh.
Margit Ruggieri
Trevor Jennings
___________________
booking contact
Jörg Reinecke
Tel.: 0049(0)5822 2992
E-mail: kiwara@private-safari.com

Ngulia Camp