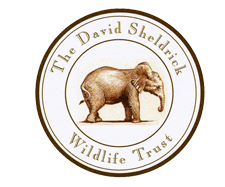 Ithumba Camp - David Sheldrick Wildlife Trust

In the north of Tsavo East, above the Galana River, situated between bush and acacia trees you will find this special camp! The private Ithumba Camp belongs to the David Sheldrick Wildlife Trust and has only four large safari tents, which are covered from makuti roofs.
An open building for meals with a small roof terrace and view into the bush is the heart of this Camp. From here you can spot Dik Dik, Lesser Kudus and other little game and birds which come to the small waterhole! The Camp is completely fenced because there are many wild elephants around!
We have to book the hole camp, so your stay is very private. There are no other guest and there is no other camp in this area! Foot and drinks is what we have to carry with us by our self! If you book with us, we will arrange all breakfast, lunch and dinner for you!

Donators can visit the elephant orphans in the near by Ithumba station two times a day and they will enjoy even the midday mud-bath and the feeding of the lovely elephant orphan!

This Camp is just bookable for donators and members of the David Sheldrick Wildlife Trust!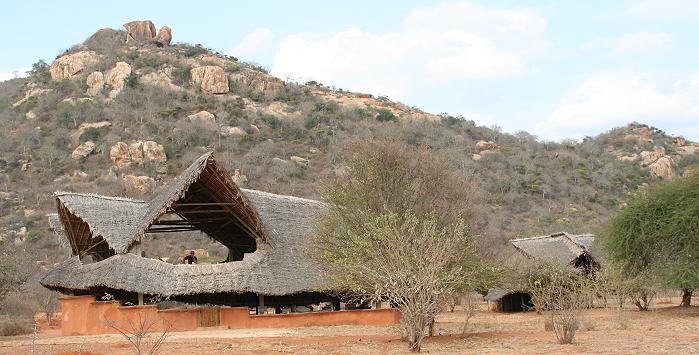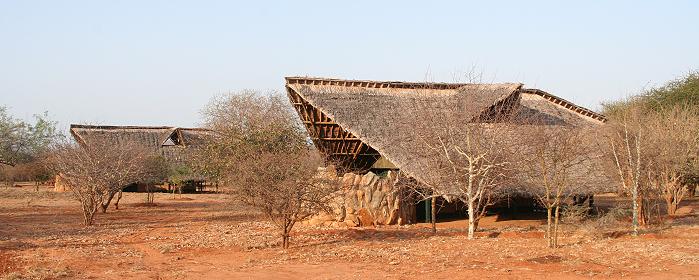 © 2011 www.safari-wangu.de
Kiwara Safaris Ltd.
Kenya
Inh.
Margit Ruggieri
Trevor Jennings
___________________
booking contact
Jörg Reinecke
Tel.: 0049(0)5822 2992
E-mail: kiwara@private-safari.com

Ithumba Camp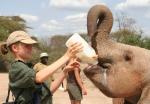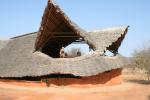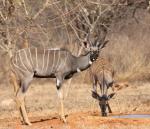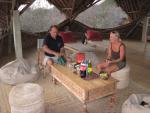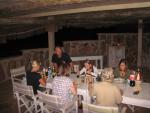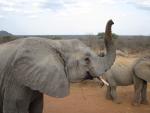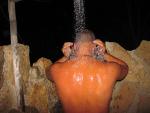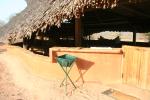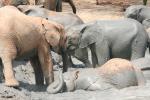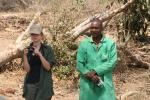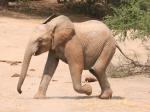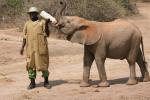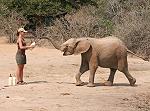 meeting elephants
You tube Video