Boko Boko Bungalows

Boko Boko Bungalows are located next to the village Kikambala, not far from Mombasa.
Away from the tourist hotels, Boko Boko offers a quiet individual stay. This small private place owns only 5 comfortable guest cottages situated in the middle of a tropical garden resembling a farmhouse style. Beside monkeys, bush-babies, a rich bird population and a multitude of colorful butterflies, Boko-Boko Porini Farm you will see giant Aldabra Tortoises, crocodiles and a lot of tropical frogs.

Giriama, the local tribe of the Kenyan North coast, live with their children live next door. So you have the opportunity to experience how tools, music-instruments and all sorts of useful things are being made with simplest traditional methods. Know more about the life of the Giriama!

Altogether there is much to discover. The botanist amongst you will require probably quite some time in order to determine all the tropical plants in the garden. Those who follow attentively the narrow walkways around the garden will take pleasure in the variety of the fauna. In a small water pond turtles are sunbathing and you may detect some Lizards, Perches and Catfishes. Frogs and Toads are keeping short the insects.

Karibu sana im Boko Boko The night belongs to the bats, cicadas and crickets as well as to the bush-babies, who fill the nightly silence with their sounds. A camp fire under the open sky with its thousands of stars as natural illumination together with the music of the Giriama dancers will make you feel being in another world.

Although the daring monkeys now and again make off with mangos, papayas or bananas, the Boko Boko team is proud of there animal guests. As well you find different kinds of land turtles and terrapins in the garden. Particularly the giant Aldabra tortoises (originating from the Seychelles) impress.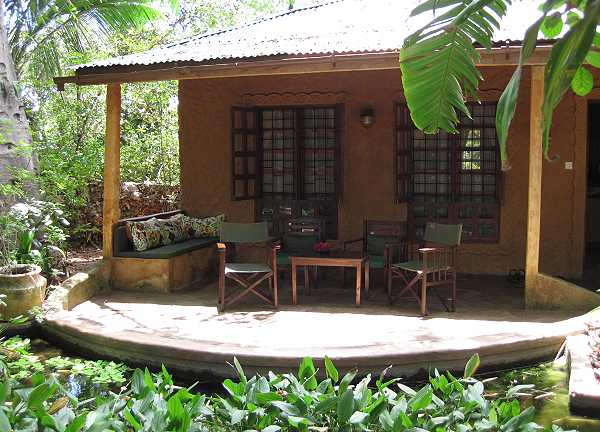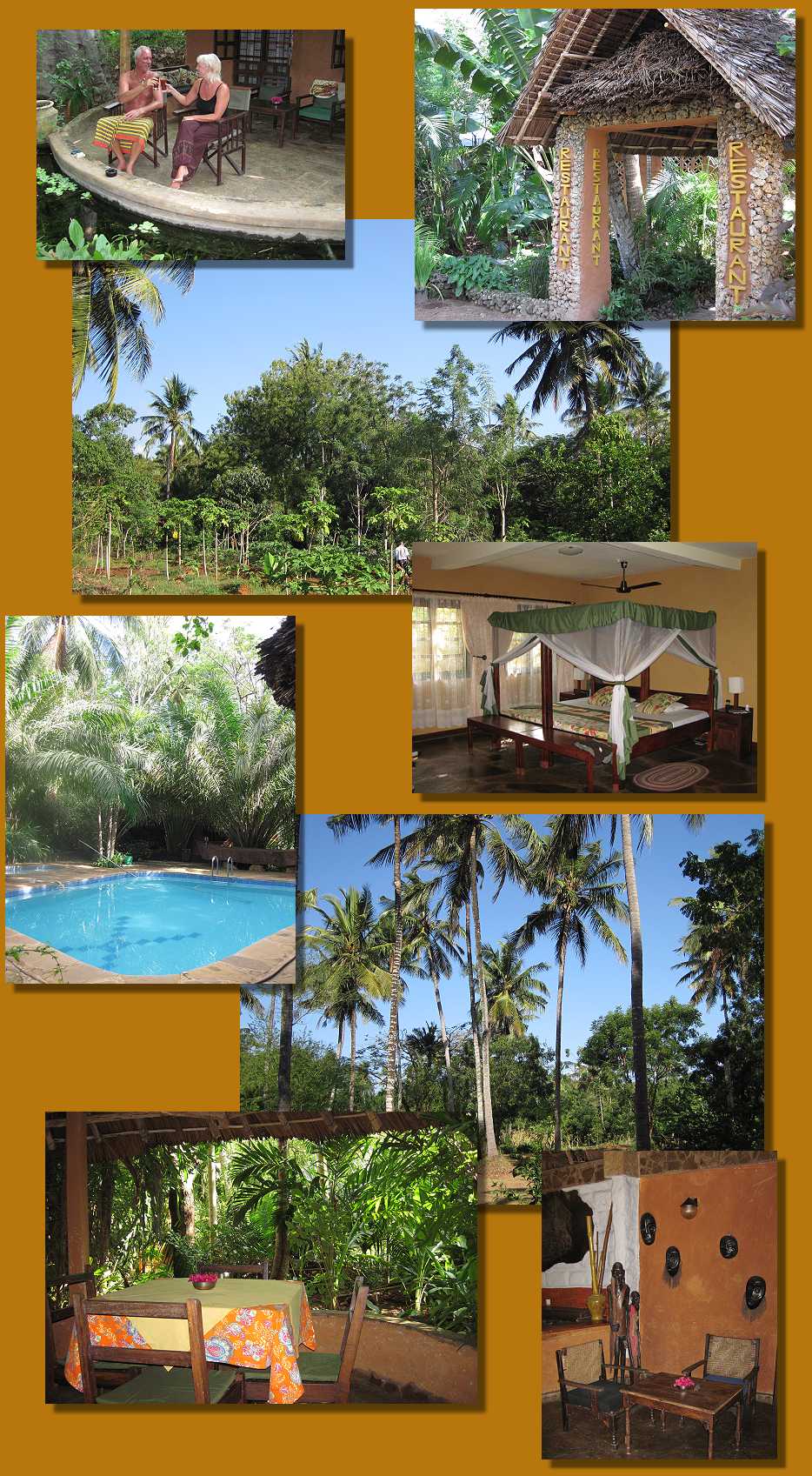 © 2013 www.safari-wangu.de
Kiwara Safaris Ltd.
Kenya
Inh.
Margit Ruggieri
Trevor Jennings
___________________
booking contact
Jörg Reinecke
Tel.: 0049(0)5822 2992
E-mail: kiwara@private-safari.com

Boko Boko Bungalows